Microsoft PowerPoint is a great tool for the presenter. It allows him or her to create beautiful slide shows and get pictures, charts, and information out there and easy for the audience to see. However, misuses of the program have become very common and created many problems, and led many teachers and professionals to discourage the use of this amazing tool. Creating a great presentation is a great way to really Wow your audience. This is why you should also check out this amazing tool that is known as project scope document template that offers you a wide variety of templates that you can use in order to make your presentations more effective. 
Don't Put In Too Much Information
A PowerPoint presentation is a visual aid to your presentation. It's extremely important to remember that you are the one giving the presentation, not PowerPoint. You should never, read from your slides, and your slides should never contain all the information. It should be a guide or outline, not a book.
For example, imagine you are giving a presentation about Mary and her little lamb. This is what your PowerPoint slide shouldn't look like:
Mary had a little lamb.

Its fleece was very white, almost like snow.

It followed her everywhere.
This, on the other hand, is what it should look like:
Mary's Lamb

Fleece

Following Habits
What's the difference? When you do it the wrong way, it makes you, the presenter, completely unnecessary! Why should the audience listen to you when they can get all of their information off the screen behind you? Audience members should be able to look at your presentation and know what you're talking about, but they should also need to listen to you to know the specifics.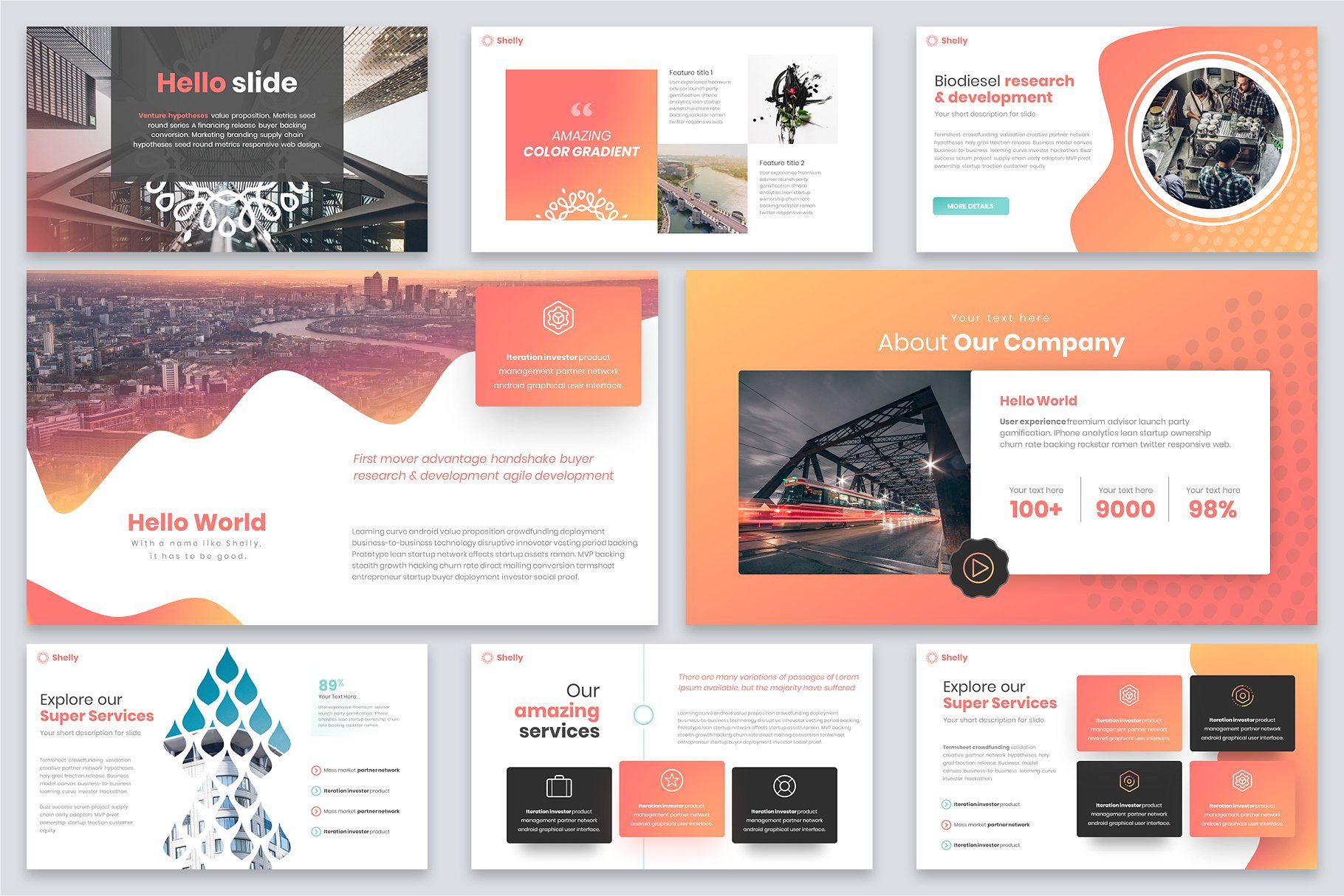 Don't Put In Too Many Distractions
There are two things that Microsoft should have left out of the PowerPoint program: animations and colors. These cosmetic tools are so overused and abused that I'd rather see them completely left out than used as many people do. These things, while they can be helpful, are much more often a distracting, useless mess.
There is one and only one animation you should ever use: appear. There are times when being able to make certain objects on a slide until you want them to appear can really help your presentation. Maybe you want your audience to try to answer a question you've asked them. When someone gets it right, a click of the mouse and the answer appears on the screen, ready for you to explain in detail. It doesn't take 25 seconds to spin around a few times, bounce off each side of the screen, and then shoot into place one letter at a time. It appears.
Color can also sometimes be a useful tool. Use it to accentuate and draw attention to important sections, or use it in a chart to differentiate between different fields of data. Unfortunately, color is rarely used this way. Instead, I see dozens of presentations created with an intricate background of sunset and bright lines and borders underneath the green or blue text. These things don't contribute to a presentation. They complicate it, and they distract your audience from what they should really be paying attention to, you! There's nothing wrong with black letters on a white background. If you want to make it look a little bit better, add a soothing background color or a very, very simple pattern. Keep the background light and the letters dark. This will make your presentation easier to see if it is projected in the lightroom. Avoid very bright or clashing colors.
There are plenty of other distractions that you should always avoid when creating a PowerPoint. Unless you're showing a video clip or have a specific sound clip you want your audience to hear, the only thing that they should hear is you. You should always be the center of attention. After all, it is your presentation. Use PowerPoint to help you, not to replace you.
Do Use Pictures, Charts, and Graphs
Pictures are an awesome way to make your presentation more appealing, and charts and graphs are an amazing way to get your audience to understand any data you want to communicate to them. If you've got a PowerPoint, then you've also got Excel. You can use Excel to easily create beautiful graphs, and you can export them straight into PowerPoint with just a few clicks!
Don't Use Irrelevant Pictures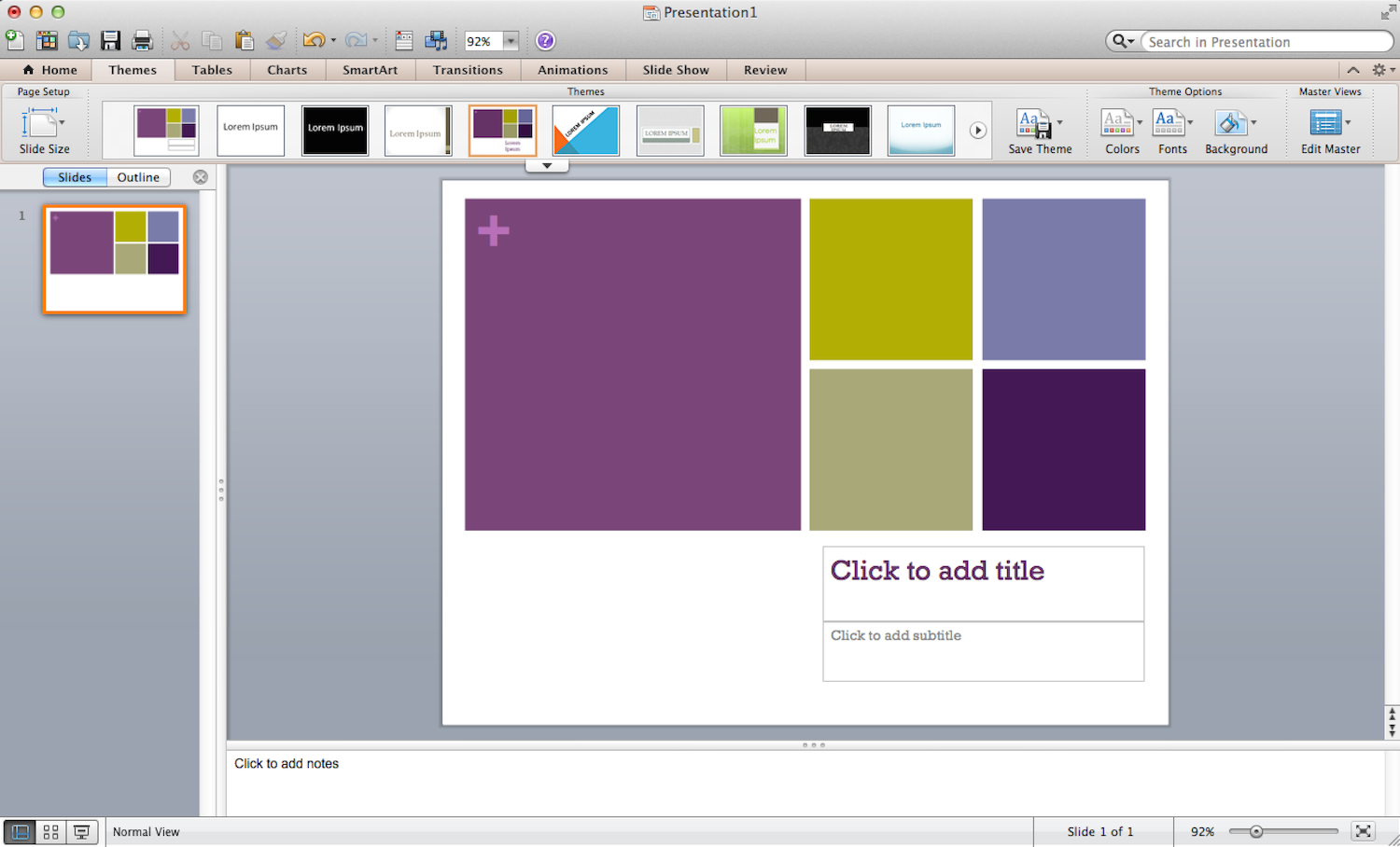 Never put in a picture just for the sake of having one there. If your picture doesn't directly relate to your presentation, all it's going to do is distract your audience.
For example, let's say you're giving a presentation on how to bake an apple pie. You're trying to explain that the crust must be spread evenly throughout the entire pan. This would be a great place for a picture of a perfectly spread crust!
Even relevant pictures can often be distracting. If you're explaining how to spread the crust, a picture of a fully cooked slice of apple pie with a big scoop of ice cream on top isn't going to do anything for you. Save that one for the end.
PowerPoint can outline your presentation, it can hold pictures and charts and even videos that supplement your presentation and provide examples for your audience. It can also distract from and outright ruin your presentation if it's abused. Use it well, and you'll create a presentation that will leave your competition in the dust!