Most of the country has been hit with extreme heat and above average temperatures this summer.
People are dying from heat….there are thousands and thousands of people each day fighting against heat exhaustion and trying to protect themselves and their children from heat strokes and too much sun.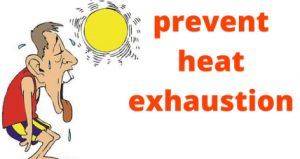 There are few things we all must remember to prevent Heat Exhaustion this summer:
#1 Avoid The Sun – as much as possible – or be well protected against sunburn. Sunburn zaps your body fluids and that's when it becomes hard to keep cool and heat exhaustion starts.
#2 Walk or Work In The Shade to prevent heat exhaustion – even if it's scorching hot outside it is always cooler in the shade….sometimes as much as 19 degrees Fahrenheit.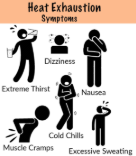 #3 Wear light Colored Clothing to protect yourself from getting overheated – unlike dark colored clothing, light colored clothing deflects temperature raising rays. This summer bring out your whites…..
#4 Drink Less Caffeine & Alcohol – it's knows fact that caffeinated and alcohol beverages dehydrate your body and in high temperatures your body will get dehydrated even faster.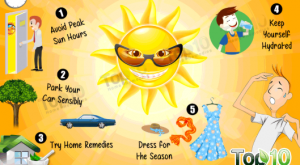 #5 Keep Checking Your Urine – as strange as it might sound keep making sure that your urine stays pale yellow. When the urine starts getting darker your body is getting dehydrated and you need to drink more water. This is very important if you have small children and babies. Keep checking babies diapers for traces of blood which is an indication of baby being dehydrated.
The most important……to prevent HEAT EXHAUSTION……water….WATER….water. Make sure you and your KIDS drink as much water as possible to prevent dehydration which leads to heat exhaustion and heat stroke.