Investing in your home's heating devices require much thinking. It's not like choosing décor wherein if you don't feel like using it anymore, you can get a new one or store it somewhere else. Heating devices are important and should be planned out accordingly.
We have been introduced to two heating devices in our homes. One is the traditional radiator while the other is the underfloor heating. Both have their pros and cons. But if you're looking for the right ones to fit your style and budget, below is a guide that shows the difference between the two: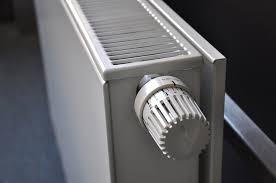 Space
An obvious difference between a traditional radiator and underfloor heating is the space in which they take up in a room. Traditional radiators take up a lot of space. Where you planned on putting up a shelf is now being occupied by a radiator. Sometimes, the aesthetics of a room is also broken by the image of a radiator. Unless you know how to hide it in plain sight, a radiator is basically just there for everyone to see.
With underfloor heating, it's on the ground. You can decorate as you please without having to worry about the space being taken up.
Although traditional radiators have been upgraded through the years and they've been less bulky and come with sleek designs, you still need to consider the space or decorate around it to make it look less out of place than it usually is.
Cost and Impacts on Environment
Radiators win this round for being cheaper compared to underfloor heating. In fact, if you know your way around your pipes, you can even install your own radiator. Meanwhile, underfloor heating is known for its high installation price and experienced personnel to install it. However, underfloor heating pays you back in the future with energy savings. Both heating devices produce the same output, but with underfloor heating running at a low temperature, its running cost is also much lower than that of a radiator. In a way, underfloor heating is considered a green way of living and saving the environment.
Noise
Imagine trying to relax at home and turning up the radiator to get yourself warm. Suddenly, you hear all this ticking and whirring noises. Not only are traditional radiators annoying to look at, but they can be just as annoying to listen to. They can give off several sounds while it's starting to warm up the room. With underfloor heating, you can get a nice peaceful sound when you turn it on.
Speed
One huge downside when you compare underfloor heating to radiators is that it takes time to heat up a room when you use the former. You'd like to get warm fast but unfortunately, underfloor heating just takes time. A traditional radiator can warm a room up in 20 to 30 minutes which is why many still tend to prefer to use radiators for their homes. Underfloor heating can take up an hour or two and can be quite time consuming.
Cleaning
Radiators build up dust so you can just imagine how difficult it is to clean. There's the spaces in between and the space behind a radiator that needs to be clear of dust regularly. With underfloor heating, it's a closed system so it doesn't have to be cleaned as much as you do with a traditional radiator.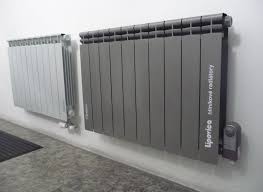 Flooring
Radiators can be installed in every room. But underfloor heating can't be installed unless you have the right flooring. Hard flooring is usually recommended for underfloor heating such as marble, tiles and wood. By now, there are many underfloor heating that can be available in different types of flooring. But you'd still have to check with your flooring manufacturer if they are compatible.
In the end, the type of heating device you choose for your own home depends on your choice and budget. Both are great forms of warming up your place but have differences in style, cost and maintenance.
Should you wish to check out traditional radiators and underfloor heating, visit www.poshh.co.uk where they also offer a wide array of household utility items at affordable prices. Many heating accessories are also available at Posshh which you can order online and ship to you for your convenience.