There are several different types of wasp found in Britain the most common of which are the Common Wasp and German Wasps all with the distinct yellow and black stripes on their abdomen, a narrow waist, and 2 pairs of wings. If you discover a Wasp nest in your home, garden, or out-buildings you should always call in a professional pest control service.
Wasps have 4 parts to their life cycle – egg, larva, pupa, and adult.
In mid-April, the fertilized queen emerges from hibernation and searches for a nesting site. She makes the initial nest cell from chewed bark and wood mixed with saliva, and then she lays between 10 to 20 eggs.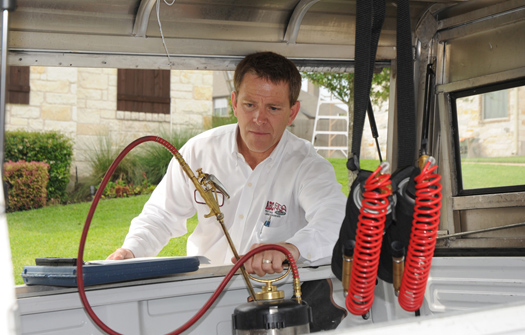 The emergent workers, all of which are sterile females, take over the feeding and making the nest bigger. As the larvae develop she feeds them on insects and other invertebrates.
By late summer a typical nest will contain from 3000 to 5000 individuals and can be up to 30cm across.
It's during the late summer that males and young queens emerge. They mate and the new Queens fly away to find a suitable site to overwinter. Only fertilized Queens will survive through the winter months. The rest of the colony will die.
For most of the year, wasps do not compete with humans for food, as they feed their larvae on insects and will catch Flies, Mosquitoes, Caterpillars, and other grubs. They will also steal prey from Spider-webs and even attack Bee-hives to get the Bee grubs. The adult wasps, in turn, feed off a liquid secreted by the wasp larvae.
Water is brought to the nest by Workers whose only function is to carry water.
It is only as summer progresses and the nest declines that the wasps seek out sweet substitute foods, which inevitably brings them into contact with humans as we enjoy the warm summer days, inadvertently supplying them with fizzy drinks and sweet foods at picnics, for example.
It's only the female workers that sting and they have a smooth stinger, so unlike Bees, they can sting more than once!
Wasps will defend their nests with determination and the saying "The best form of defense is attack" is certainly true where wasps are concerned. It's when the nest is disturbed that most stings occur. Most people don't know that when a wasp is harmed or crushed it can emit a series of distress chemicals which further irritates other wasps provoking them to attack.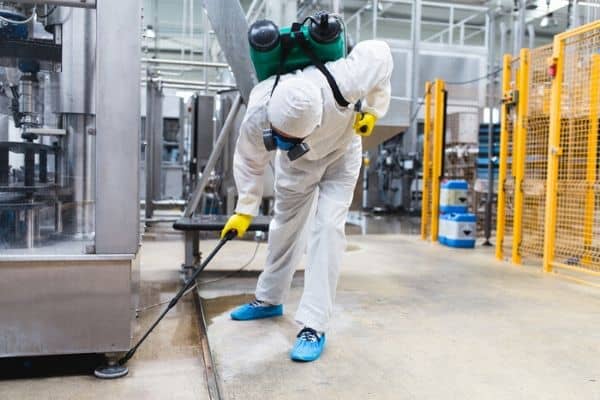 The venom within a Wasp's sting is hemolytic, hemorrhagic, and neurotoxic and includes histamine. For most people, a wasp sting is painful for a few days, but for some, it can cause a severe reaction leading to Anaphylactic Shock! The more you are stung the more likely you are to become more sensitive to wasp stings.
Nests are frequently located in loft spaces, cavity walls, structural cladding, flowerbeds, and even nest-boxes.
Most domestic insect sprays will make wasps hyperactive and more aggressive so care should always be taken when using them on any wasps which may stray into your home. They should NEVER be used to try to kill an entire colony within a Wasp Nest as they are simply not powerful enough and will only anger the colony, provoking attacks!