Finally realizing their feeling for their crush, people do weird things because they do not know how to talk or behave with their crush. Due to the growing technology, people have got another platform where they can interact with their crush and know them better. Apart from being an advantage, social media can be a disadvantage for people who do not know the right way to text their crush. They cannot just text them anything because it will make them look strange in front of their crush. They have to keep their mind calm before initiating a conversation with their crush. This will improve their communication so that if they both did not like each other, then they can search the internet about how long does it take to get over a crush and find someone new for them.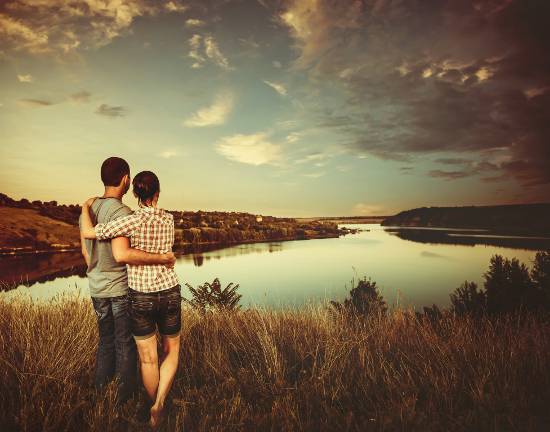 The following tips should be kept in mind while texting your crush:
Everyone is in awe when they think about their crush. They think they are some special angels sent on earth for them. But you should not forget that they are just normal people like you. Do not underestimate yourself which might lead you to miss a chance to have a proper conversation with your crush.

It is very common to be nervous while texting your crush, but you should not doubt yourself that you lose every strength to text your crush. If they are replying late, it does not mean that they are not interested in talking to you. You should not doubt yourself so much.

After analyzing your way of texting, you should also check your crush's way of texting. If you see a pattern where they only answer your texts and never make any effort in texting you, then you should prepare yourself to get hurt. It is clear that they are not interested which means you have to stop the connection from your side too.

It is advised to have a good communication for people in a relationship so that there is no gap or misunderstanding created between you and your partner. This rule is applicable in the case of your crush too. Texting is the only way to interact and build a relationship with your crush. You should be open with them so that they can know the real you and might like you for who you are.

It is important to remember that they are your crush and not the other way around. This is why you will be the one making more efforts in building a bond. It does not mean that you have to keep following them around even if they have shown their disinterest towards you. You should avoid sending them one word or boring texts because it might make them feel that you are not romantically thinking of them. 

In every relationship, it is very important to show respect and appreciation so that the other person feels special. By making them feel special, you are making them feel loved and other beautiful feelings. Always show your excitement when your crush says something funny or sends you their picture or shares something with you. These little things play a very important role in a relationship.

Nowadays, texting alone is not enough but it should be sent with the right emojis or gifs. This will make the conversation more interesting. It is very hard to determine the tone of the text. With the help of emojis, you can make your crush understand the base of your text. After talking for some time, you should start using flirtatious emojis to show your liking towards them. It is easy to communicate your feelings using emojis than texts.

As your crush is not your partner, you have to impress them to gain their attention and love. While texting, certain qualities might be valuable and used for impressing your crush. While texting, it is important to keep the conversation fun and light. For this, you need to have a great sense of humor so that you can send witty texts to your crush without wasting much time. Nowadays, memes have become very trendy which can also be used to show your funny skills to your crush.

Everyone likes to get compliments from other people. When your crush is showing you their dress or telling them about their accomplishment, you should not forget to show your excitement and compliment them. This will let them know that you are happy for them. Add some emojis with your text and it will make your crush happy.

After you have done several things to make your conversation fun with your crush, there comes a point where the conversation becomes boring. You should be aware when you should stop the conversation. By stretching the conversation, you will only come off as desperate. It is important to know when to stop the conversation.


Some people struggle very much when they are talking with their crush in person or through texts. They do not want to become a funny story for their crush's friends. If you want to go further with your crush, you should make efforts in creating a strong relationship with them from the beginning. With proper texting, you will also know their intention with you. You can save yourself from getting hurt if you communicate with your crush properly.