Firearm holsters seem simple enough on the surface. After all, their purpose is very simplistic. They allow you to carry a gun or firearm on your person without holding them in your hand or putting them inside bags. With that said, there is more to gun holsters than meets the eye, especially in the materials used in their creation. 
Are you planning to buy a new gun holster, or you want to replace your old one but you are unsure which gun holster to buy? We got you covered. In this article, we will guide you on buying gun holsters that will give you the best results. Whether you are looking for the best kydex owb holster or you want to try another holster type, you will surely find this article useful. Without further ado, let's start: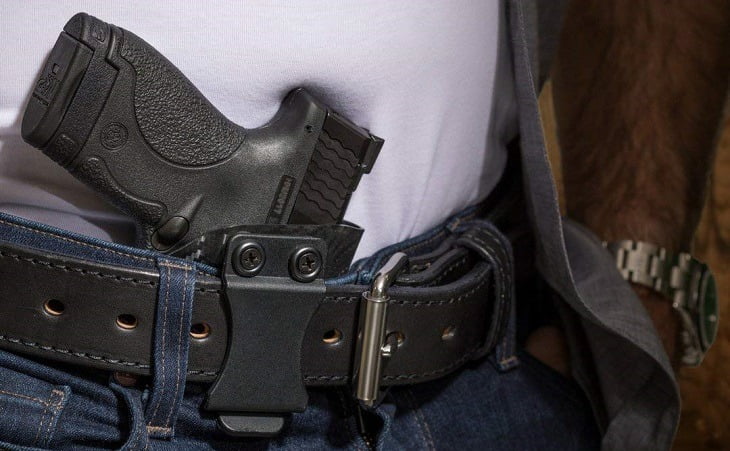 Different materials used in gun holsters
There are different materials used in gun holsters, and each of these materials have different attributes other than appearances and textures. This section will discuss them in greater detail.
Leather based gun holsters
Leather is probably the most popular material used in gun holsters because it is one of the oldest durable materials. A superb leather holster will be able to last for an eternity, and it will actually adjust to you as time passes. This is because leather conforms to its user when it is used frequently.
Leather on occasion can be donned directly on your skin without triggering irritation. It may become sticky with sweat, however, it will not scratch your skin similar to how other materials like nylon does. Another advantage to using leather holsters is that leather is naturally pleasing to look at. They look professional while not neglecting on style. Generally, leather holsters come in black or brown color and can either have a smooth or textured finish. 
Composite material
Composite holsters created from materials like kydex and other manmade materials are rising in popularity, and with good reason. After all, composite materials are very durable while still being cheap. Additionally, since these materials are synthetic, they can be easily manipulated to have subtle differences that allow for more convenient features. These features can include mechanical locks and other ways to improve security that cannot be recreated by other materials.
Nylon and cloth materials
You will find holsters on the market produced from various kinds of high quality textiles and fabrics. Most of the time, these types of holsters come with an interior framework that produces a pocket where the gun will be located. This frame will also act as a cover, completely covering the gun. As a result, these types of holsters has a tendency to do a wonderful job in safeguarding the gun from weather exposure, especially if you have to go outside with your gun a lot of times. They are also very resilient in addition to being scratch proof, making them more durable than leather or composite material holster.