Even if fashion magazines and other media channels would like us to believe otherwise, plus size women can still look great. The secret lies in finding the right fashion styles that are appropriate for plus size women.
We have gathered some of the tried and true fashion styling tips for plus size women. These are the practices that many plus size women have sworn to be effective. They work and they do a very good job of making plus size women look fabulous and sexy.
Dress for your body shape
If you are a plus-size lady, the first important thing you should do is to know your body shape. Do you have an hourglass shape, a pear shape, or a rectangular shape? Do you have an athletic build? Knowledge of your body shape is basic and is the first step in mapping out your fashion choices. This is where The Leading Wholesale Ladies Clothing Manchester Supplier comes to the rescue with some of the most amazing deals and offers on women's clothing.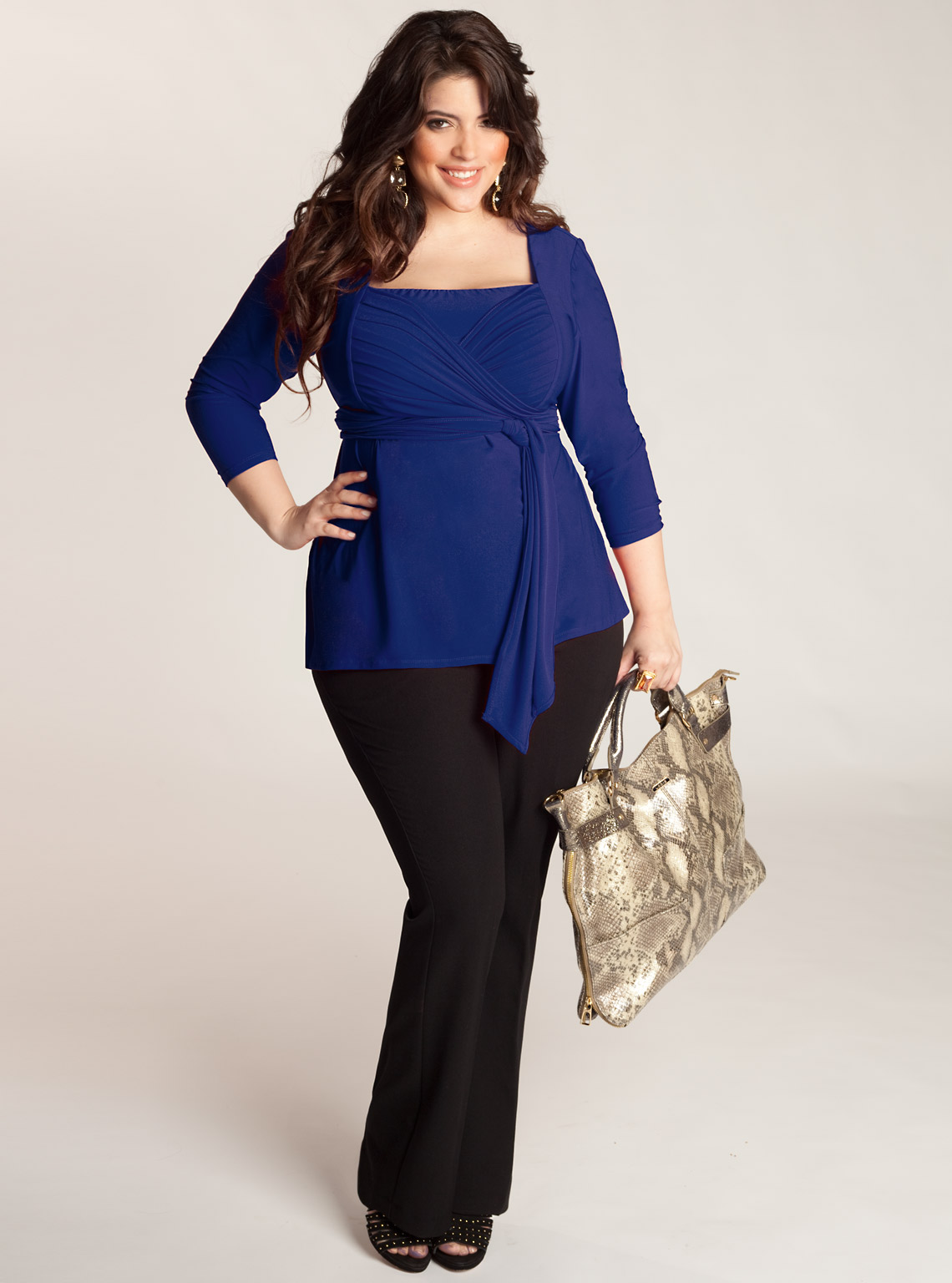 Know what and what does not work
When you have gained knowledge of your body shape, the next thing to find out is the dos and don'ts for it. Learn what works and what does not work for your type of figure. Embrace what works and makes you look good, and avoid those that do not flatter you at all. Plus size women with hourglass shapes, for example, are better off with dresses that cinch in at the waist than those shapeless silhouettes that just hang off one's body. Pear shape plus size women, on the other hand, look better with separates like a V-neck top that's paired with a pair of wide-leg pants or an A-line skirt, as this style would help create the illusion of the hourglass figure. A little bit of research on what is good and bad goes a long way.
Be cautious in choosing what is trendy as opposed to what looks great on you. It does not mean that since it is currently trendy, you would look good wearing it. Sometimes it is easier to forego what is on-trend and choose the classic styles that best fit you.
Emphasize your assets
If you have it, then flaunt it—this old adage exists for a reason; it is simply true.
Show off the best that you have got by emphasizing your assets. Display your best features like a sexy décolletage, a pair of endless and long legs, some luscious curves, or well-toned arms. Do this by wearing clothes that would accentuate them.
Choose the right fit
Make sure that your clothing fits you perfectly. Nothing looks as bad as ill-fitting clothes. Do not shy away from figure-hugging outfits, as these are great in emphasizing your figure. Unshapely clothes or baggy garments, on the other hand, overwhelm your shape. Avoid cheap fabrics that hug your body in the wrong areas. Choose great quality textiles like cotton and silk that mold the body perfectly, thereby creating a clean and contoured silhouette.
If a piece of clothing that you like does not fit you right, you can always take it to the tailor and have it adjusted. It will cost you a little extra, but the way it will flatter your body will be very much worth the expense and effort in the long run.
Choosing the right fit also applies to your underwear. When your underwear clings to your body perfectly, your clothes will do the same. They will settle on your body better and you will feel more at ease and confident.
Wear color
Colors are great; so do not be afraid of them. Wearing an outfit that comes in a single color actually is beneficial for you, as they tend to elongate and make you look thinner. Colors provide that slimmer look, while patterns do the opposite; they make you look bigger so better avoid them.
Color is also a great way to bring attention to certain areas of your body. If you want to bring focus to your waist, for example, a colorful top would do the trick.
Accessorize
Make your look more interesting with accessories. Refresh an outfit with a colorful scarf or add a necklace or two. A shawl, for example, does not only keep you warm but also adds more facet to your style. Carrying a sharp handbag and putting on a sexy pair of shoes would also help a lot.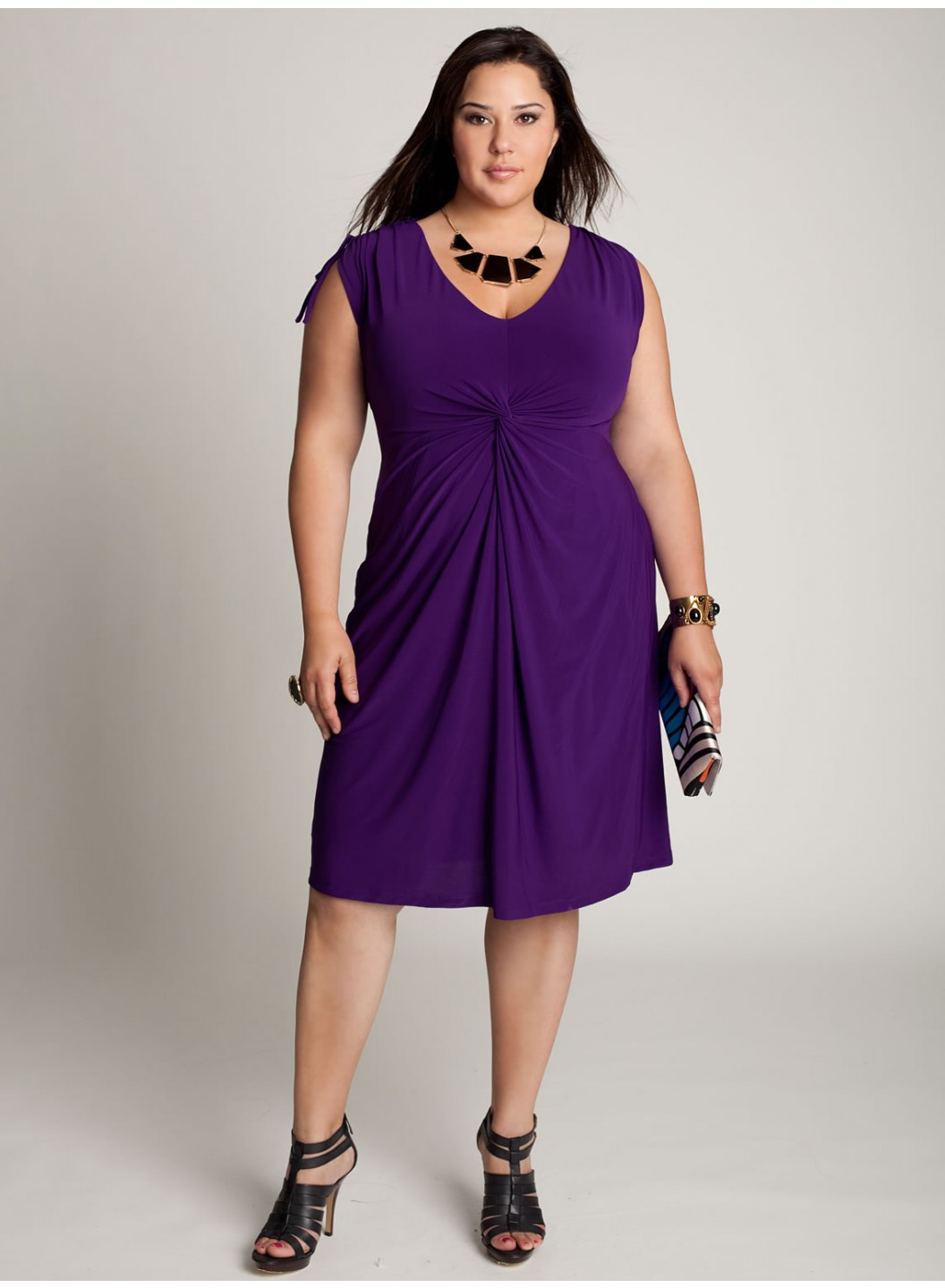 What is great about accessories is that you can mix and match them with other outfits. For this reason, they are more useful and versatile than, say, clothes, for instance. Accessories that are classic are great investments because they do not depend on what is currently fashionable and may be worn for a long time.
Do not forget to update your accessories if they are already rather outdated.
Never mind the rules
Do not be afraid to break some fashion rules. Remember that the most beloved fashion icons were those who were fond of breaking the rules. Since not every fashion rule is applicable to all, it stands to reason that what may work for one may not altogether suit another. So, get creative, experiment, and have some fun with your fashion choices. Do what you see works for you even if they do not for other women or are not on-trend.
Do you have other fashion styling tips for plus size women? We would love to hear them so let us know.