Google and Firefox have made changes to search encryption that are affecting how marketers collect and analyze data, are you ready with alternate solutions?
For those of you that track analytics or keyword reports, either on your own or through your agency, (not provided) should be old news. The not-so-recent search encryption update from Google has had a larger impact on analytics than expected, as (not provided) is polluting top keyword reports regardless of your industry. The update allows users that are logged into Google to encrypt their searches so that the keyword they used to find your site is not revealed in analytics and is instead (not provided). While this is a step forward for privacy – in theory (see below) – it has made the job of the Data Analysts and SEOs a bit harder. After all, if you don't know which words your consumers are using to find your site, how can you properly target them online?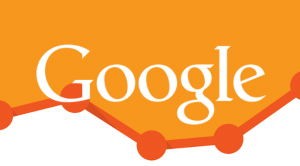 Now Firefox is getting in on the search encryption fun, if something like search encryption can really be considered fun. Their most recent browser update defaults to a private search, regardless of the search engine you're using. In other words, if you've recently updated Firefox and have not changed your default settings, your search keyword is (not set) for Google, Bing, Yahoo, etc. Search marketers are not seeing which keyword search led you to their site when they check their Google Analytics.
Alone, these two updates may not have amounted to much, but together they are hiding a fairly large portion of data, enough to force consideration of what analytics does for you and how you can replace the lost information. While some articles are providing specific examples of the damage (not provided) can do, even anecdotally it is clear that marketers needed to take notice of this update. However, having less than 10% of your data affected is not usually enough to cause real damage or a change in approach. But what if over 20%, or up to 40% of your data is hidden? With (not set) being triggered by Firefox in addition to Google's (not provided), that is just what is happening to some site owners.Needless to say, if you have full data for 1,000 keyword searches you're going to be more effective targeting users than if you have the data for just 600 such searches.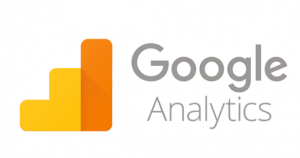 Why isn't (not provided) Showing Up in AdWords Data?
I have no quarrel with Firefox offering an update that could appeal to users and help to differentiate itself from other browsers (read: Explorer), but here is where I pick a bone with the change. Those paying for ad placement within the Google search network can see which keywords led to a user clicking on their ad. So if you're paying Google, they are providing you with the keyword search of their logged in users; it is just for organic search, the type for which marketers can't pay for top placement, that the privacy implementation is coming into play.
It is worth repeating that if you click on an ad, and Google gets money for that ad, they will "unblock" your private search. That is because it has already been sold to marketers at an arranged cost – the cost of the ad placement. But if you click on a natural result, and Google gets no money, you can keep your privacy. So that begs the question: Why update privacy now? While I can't get inside Google's head (if I could, I'd be rich) and say for sure "why now", I can say that marketers should be looking at other ways to collect data if they want the complete picture.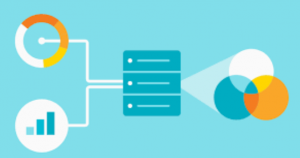 What this all means is that SEOs and other online search marketers for small business, the types that can't afford an Omniture or a Webtrends analytics platform, must ponder a day when Google's free analytics goes away or is diluted. While Google Analytics is currently the most cost-effective option for site performance measurement for most businesses, the day when Google makes you pay for the best, most actionable data seems a bit closer now than it had been a few months ago.
Given that, it might be time to consider your options for replacing the lost information, though there is no impetus act on those ideas immediately (or as long as GA remains free). While solutions will vary with site data needs, some options include more in up-front data collection such as User Experience studies, or perhaps generating an e-mail database and CRM campaign to collect user information. There are a lot of ways to collect data, and if Google has any additional plans to shift the access to data, you need to be ready with other solutions.