There is something broken in the war against weight. We are inundated with thousands of diet books, articles, crazy nutrition and exercise fads, and advertisements every day promising the newest weight loss secret. And yet over 60% of us are still overweight or obese. So what gives? With all these tips, with all this knowledge, why haven't we learned how to be healthy? Could it be that the way we have been trained to THINK and ACT is actually responsible for keeping us fat? And is it possible, therefore, to think your way thin?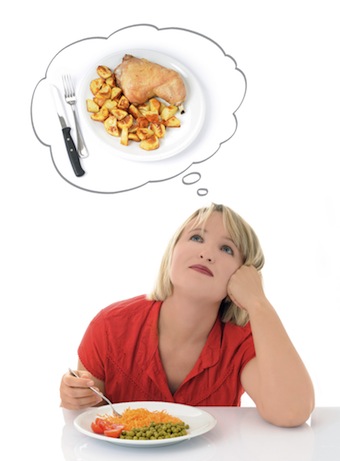 According to a recent survey by the American Psychological Association (APA), one-third of Americans report living with extreme stress every day and 48 percent believe their stress has increased over the past five years. There are many reasons for this—from longer hours at work to an increase in the cost of medical care, housing and food. What this has to do with weight loss has only recently come to be understood.
Obviously, when we are under emotional stress it is difficult to make healthy choices in what we eat and how much we exercise. Stress makes us burned out, tired, unable to consciously make the best decisions so integral to effective weight loss. The negative effects of stress run much deeper than our conscious decisions, however. Several studies in recent years have shed light on the effect Cortisol, known as the "stress hormone" plays in our inability to lose weight. Cortisol is a critical hormone that is secreted by the adrenal glands. It is important for the regulation of blood pressure, stimulates fat and carbohydrate metabolism for fast energy, and help maintain blood sugar levels by stimulating insulin release. When we are physically or emotionally stressed, we secrete excess amounts of Cortisol. The disruption of this hormone has been shown to prohibit weight loss and cause fat deposits in the abdominal area, leading to increased risk of heart disease. According to Melissa Conrad Stoppler, MD, studies of women who reacted to stress with high levels of Cortisol secretion have shown an increase in eating. Other studies have shown that women who stored fat in their abdominal levels had proven higher levels of Cortisol in their bodies.
So now that we know about the roles stress plays in our inability to lose weight, how do we go about thinking thin? The secret is to THINK. Sounds simple, something we do every day, but the problem is that most of us haven't been taught that THINKING is a tool, and like any tool it can be used well or poorly depending on the discipline and expertise of the user. Just like a novice crushing thumbs with misplaced strikes of a hammer, misplaced thoughts can sabatoge even our best intentioned plans. So, in order to think thin, we need to learn how to THINK.
Step One: Stop Saying No.
Most diets are all about the no. Think about it: we tell ourselves constantly what we can't eat–No fat, No sugar, No chocolate etc. etc. But look at what this does–it makes us think about the things we can't have. On the surface we feel cheated because we are denying ourselves, while subconsciously we are telling ourselves that we must have those things. The subconscious doesn't focus on 'No', it focuses on the object itself. So instead of hearing 'No Chocolate' all it hears is 'Chocolate'. So what should we do instead? Stop saying no and instead understand that becoming healthy is a choice. We are responsible for our own health. We can CHOOSE to eat whatever we want. Focus on eating the things we love and eating in moderation. If you love chocolate then eat some–life is short for heaven's sake–but instead of cookies or milk chocolate, splurge on that beautiful rich dark chocolate that is so full of antioxidants and satisfies you after a few bites. If you love french fries then have them–but make sure to bake them at home or substitute sweet potatoes for additional vitamins and nutrients. When we indulge ourselves in small ways our brain doesn't feel deprived and we can begin to relax, to know that we are in control of our own diet destiny and we are able to actually think about what it is we are eating. Furthermore, we don't have to give up our love of food–we can use that love to become curious about new foods–unusual fruits and vegetables we've never tried before and ethnic cuisines that marry great taste with healthy nutrition. Instead of fearing food, we can learn to celebrate it in a healthy way.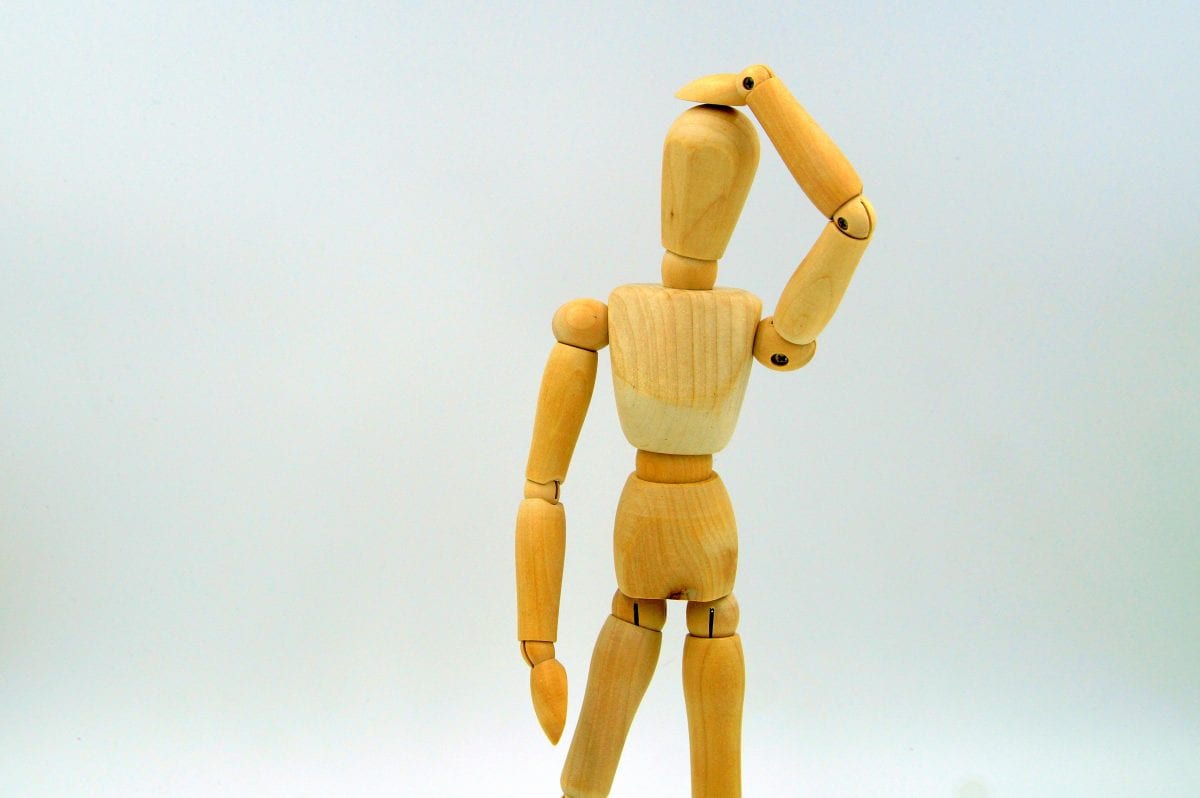 Seriously, just breathe. I don't know how many times I have come home after a long day at work and sit down to eat without even taking a deep breath. Next thing I know I've polished off a whole meal and I didn't even taste it. I had no memory of even eating it. Either I was so stressed out that I was still back in traffic or at work in my head, or else the TV distracted me or I was just off in my thoughts, thinking about bills or appointments, or whether to get a flu shot or not–you know how it is. When we do this we tend to eat quickly, mindlessly, and in huge amounts. If we begin to treat meals as no stress zones, if we demand awareness of ourselves every time we eat, then we will be more conscious of portion sizes, of nutrition, of fullness. So next time you sit down (and please do sit down) to eat, take a few deep breathes before you pick up that fork. Count to ten. Consciously try to smile. And then begin to eat. Halfway through, put the fork down again. Take another breathe. Ask yourself if you are still hungry and if so to what degree. Ask yourself how much more you might need to eat to be full and if you better eat your veggies first so that you aren't too stuffed later to eat them…let yourself enjoy your meal. Stay conscious around food always.
Food is not just food in our culture. Growing up we have learned that it represents so much more than sustenance–it is celebration and reward, it soothes us when we are sad or sick, it acts as the social center around which we entertain friends, fall in love, reconnect with family. It is a very powerful part of our lives and sometimes it is hard to understand exactly when the role of food has overtaken our own sense of what is healthy. Keeping a food journal is a great way of learning what our eating patterns are and by linking them with the context in which they happened, it is possible to become more conscious the next time we are in that scenario. For example, I always eat when I am bored. Food helps fill time for me and keeps me from feeling anxious when I am feeling aimless. When I know this, then I can start to be aware of my patterns. When I begin to feel bored I now know not to go into the kitchen or stay in the house. I immediately head outside and go for a walk, go shopping, peruse the newest releases at the bookstore. A friend I know uses food to cheer herself up when she is feeling sad. She learned this from her mother who would always take her out for ice cream as a child to cheer her up. By keeping a food journal she was able to really become aware of this pattern. Now, instead of buying herself treats, she gets a massage, calls a friend, or does some other healthy 'treat' instead. She knows that what food gave her was a sense of nurturance that she can get in other ways.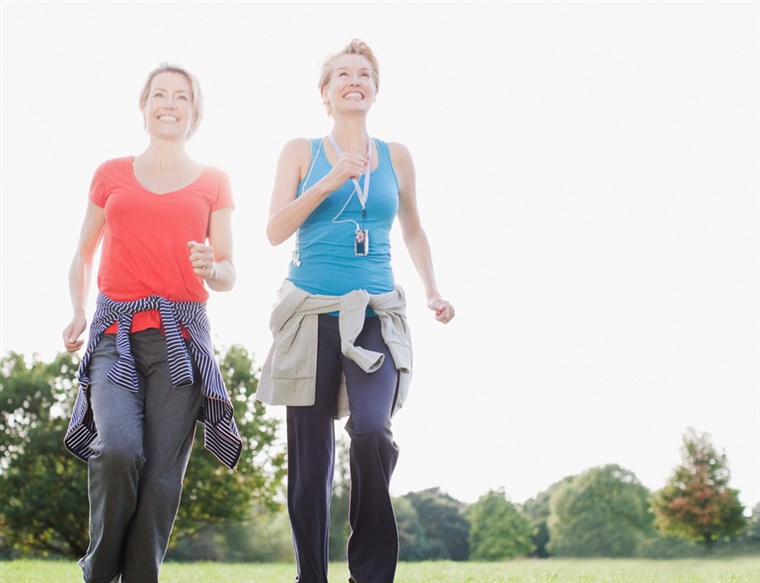 When we start to become conscious in our lives, when we strive to create fulfillment and joy and when we learn how to stop worrying and reduce stress–through meditation, hanging out with friends, creative visualization then we can begin to heal our bodies. We no longer have to 'hold on' to unwanted weight and fat but can begin to let it go. Training the mind to stay conscious and present in the here and now, with food and with life in general, is one of the most difficult things we can learn how to do but the rewards are endless–with our minds we can think our way healthy and thin. We can change our lives.