Just imagine having continuous ringing in your ears, and you can do nothing to stop it. How annoying and frightening at the same time.
 Tinnitus is defined as a word that describes the continuous and persistent presence of phantom sounds, manifesting in varied forms that include buzzing, ringing, or whooshing. There is no complete medical cure for tinnitus, but people who have these symptoms try to prevent it or keep it under control. 
6 ways to reduce tinnitus 
Consult your doctor when you start feeling mild symptoms of tinnitus as there is some amount of hearing loss that happens. Once your doctor is aware of what is happening to you, ask him to do a hearing test for you that includes sound therapy. This enables understanding the extent of the hearing loss and ringing in your ears and helps bring it under control. 
Research states that stress increases the symptoms of tinnitus or ringing in the ears. Thus, try to have a relaxed mind and a calm body, and do not try to overthink and stress yourself out! Try to exercise, meditate, and take deep breaths, and these practices can actually reduce stress. 
Keep exercising at least 3-4 times a day. Exercise keeps your body on the go and keeps it healthy and fit as well; this leads to the reduction of the symptoms. Facts say that exercise also reduces many symptoms of tinnitus and the additional effect that it carries as well, such as depression and stress. 
Reduction and elimination of risk factors
This is advice for everyone that smoking, alcohol consumption, and usage of high caffeine should be completely prohibited. The intake of these things increases the sensation of the sounds. 
Cognitive-

behavioral

therapy 
This therapy has proved to be extremely beneficial for a lot of people. Especially in terms of coping with the symptoms and living with it, this therapy has reduced their reaction toward tinnitus. This method provides a psychologist that helps the person to person cope and lives with ringing symptoms in the ears. As they practice this method, they stop reacting to tinnitus, and thus, they begin to improve. 
Keep a check on your medication 
Ensure that you have kept a check on what you are taking as your medication. Do not overtake your medicines that will lead to an increase of ringing in your eyes. Some medications can affect your auditory system. Before you take any of it, please check the facts and then proceed to take it.
Do share your medicines with your physician so they can give you a piece of better advice about it. 
There are different vitamins to reduce ringing in the ears. Vitamins help our body, especially the intake of Vitamin D, C, and E help the ears specifically. Different vitamins help in the reduction of tinnitus.
Some supplements and minerals that are beneficial include magnesium, potassium, and so on. However, studies believe that people who have tinnitus have a deficiency of vitamin B-12 and zinc. One study showed that the intake of ginkgo extract and melatonin proved to provide relief to a great extent from tinnitus.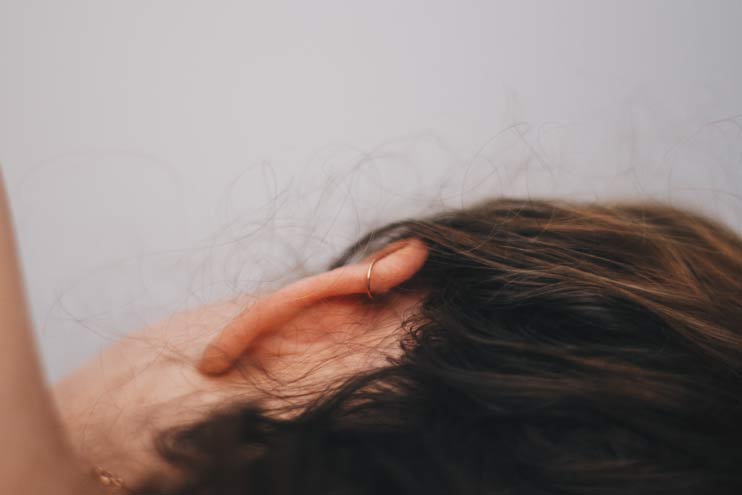 Vitamin B-12 is used to treat extreme chronic tinnitus. Thus, vitamin B-12, including zinc, magnesium, zinc, potassium, and folic acid, is essential for tinnitus, but vitamin B-12 proves to be the most effective. 
 Ringing in your ears or tinnitus does not medically have a clear-cut medication or complete healing formula but, the above-mentioned tips can help reduce the symptoms and cope with it.