When your relatives die you don't want to have to think about anything except you can't believe they're gone. Unfortunately, the first thing you have to think about is types of wood, marble or cement, lake front, or cedar front, or even a long walk or a short walk. What are all these decision? These are the decision that the widows and relatives have to make in order to bury their loved one. These decisions have to be made within 1 month.
What kind of casket. Does your parent or Uncle need the upgrades the sales person is pushing at you? You have to decide if the $10,000 coffin with everything is the best idea, or if the $4000 casket that has no bells and whistles would be better. The grieved are constantly asked themselves, what would they want? This is the hardest part, because you know they wouldn't want you to be spending this kind of money. But "they, didn't know it was going to cost this much, just like you didn't know it. Why does the price of the casket go up and down depending on how much you stall the seller? Trying to decide whether your realities would want a satin or silk pillow, or whether they would want mahogany wood or cedar is almost too much for anyone who has just lost a loved one. That's because he is working on full commission. Most casket salesman are either the owners or partners of the mortuary, or they are a commission based sales person. If they can sell the grieved at a higher price, they can get more commission. They pray on the fact that you will feel guilty thinking about money at a time like this.
Then there's the plot itself. Would they want to be overlooking the water or the trees? Would you mind walking deep into the field, or do you want the plot right next to the car lane? The real question is does it really matter. The plot is being bought for the people who come to see it, not the person who is 6 feet under. Do you realize that you are actually buying a very small piece of land? That's right you are actually shopping for a piece of the earth. There are a lot more things to think about then just the location. Have you thought of what will happen if the cemetery goes out of business? Is this 6 foot by 4 foot hole in the ground still yours? Where will your relative go when this does happen? These are very hard questions, and questions that should be asked when the person is alive. Remember, this little plot is going to run you upwards of $20,000. When you have a price tag like that, you have to give it some serious thought before you check out.
Add up the numbers above of the casket and the plot and you're inthe $30,000 range. This is on the cheap side because there are other factors that are not taken in: transportation to the mortuary (most insurance doesn't cover that), body prep, transportation of the body to the ground, burial costs, and then there's the viewing and the reception. Many mortuaries are coming up with package deals that include all of these fees and the viewing in one price. However, when you're looking at over $100,000 how are you going to pay for that. It's a proven fact that most people do not have the life insurance it takes to bury themselves. Most of the time the entire family has to pitch in, and then they have to take up a donation at the funeral. People begging for money to bury their deceased family members. All in all, you better look into the last days of your body as well as your spirit.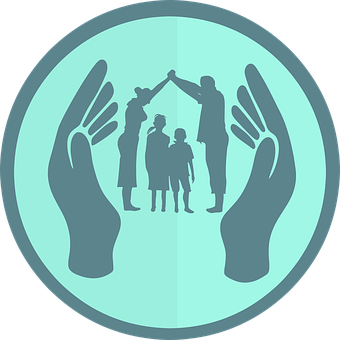 All this adds up to one thing, you should buy yourself an insurance. And you can look online for instant life insurance quotes to get the cheapest and best suited insurance for yourself.